We are reliable manufacturer of Eagle Strut Mounts in China. Welcome to buy Eagle Rubber Mounts from us and we believe that our produces will meet you request.
SUMMIT 92-96;VISION 93-97;2000 GTX 91-93; TALON 90-98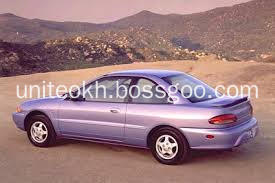 Your Eagle 's suspension will not work properly w/o a fully functional Eagle shock and Strut Mount, a part that's responsible in keeping the struts & shocks in their places. A fully working shock and strut mount is a requirement for a comfortable drive. With the help of a bearing plate, this mount is capable of moving properly.
The bearing plate of your precious Eagle 's shock and strut mount has a rubber cushion. When any part of the shock and strut mount of your Eagle begins to fail, don't be shocked if you experience these following indications: tire alignment problems, worn out tires, excess vibrations, weird, clunking noises, loose parts, rusty patches, and dents. Be sure to replace cracked Eagle shock and Strut Mounts real quick.